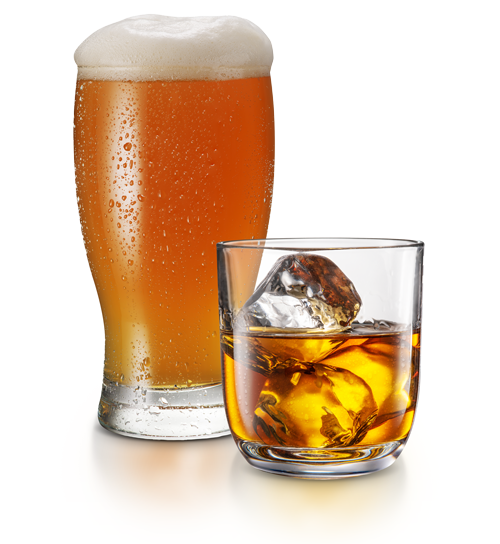 Montana
Beer & Spirits
Tour
The Best Brews from the Finest Ingredients
In a small Montana town, the aroma of freshly brewed craft beer drifted through the air, guiding the traveler to a local brewery nestled amidst the charm of rustic architecture. Inside, the ambiance was warm and inviting…
Montana's first brewery, named after proprietor Henry Gilbert, was founded in Virginia City in 1863 – long before Montana became a state in 1889. During the remainder of the 19th century, many followed in the footsteps of the Gilbert Brewery and by 1900 there were more than 30 breweries across Montana. Gold Rush towns were known for placing incredible importance on the breweries in their communities. Due to unreliable access to clean water, the town brewery would often be established even before the church.
Today, Montana carries on the tradition of unique craft beverages with nearly 100 local breweries and 25 distilleries. Drink It In Montana aims to capture the story of Montana's craft beverage industry by helping newcomers experience the unique flavors and locally-owned businesses.
As you travel through Montana, Drink It In. Experience Montana the way the locals do and enjoy our regional flavor.
Montana Breweries
Montana's breweries offer a diverse and vibrant craft beer scene. From small-town microbreweries to established craft giants, beer enthusiasts can savor a wide array of unique and locally-inspired brews. Montana's breweries blend tradition with innovation, making it a must-visit destination for beer lovers.
Visit Montana Breweries
Montana Distilleries
Montana's distilleries embody the essence of the Big Sky Country, crafting exceptional spirits amid breathtaking natural beauty. From small-batch, artisanal distillers to well-known brands, they produce a rich variety of premium liquors. Many Montana distilleries use locally sourced ingredients.
Visit Montana Distilleries
Montana Tap Rooms
Montana's tap rooms provide a warm and welcoming atmosphere for beer enthusiasts to try local flavors. Serving an unique selection of craft beers, these spaces often showcase the state's finest brews. With a diverse range of styles and tastes, Montana's tap rooms promise an unforgettable beer-tasting journey.
Visit Montana Tap Rooms
My favorite state has not yet been invented. It will be called Montana, and it will be perfect."